[fusion_builder_container hundred_percent="no" hundred_percent_height="no" hundred_percent_height_scroll="no" hundred_percent_height_center_content="yes" equal_height_columns="no" menu_anchor="" hide_on_mobile="small-visibility,medium-visibility,large-visibility" class="" id="" background_color="" background_image="" background_position="center center" background_repeat="no-repeat" fade="no" background_parallax="none" enable_mobile="no" parallax_speed="0.3″ video_mp4="" video_webm="" video_ogv="" video_url="" video_aspect_ratio="16:9″ video_loop="yes" video_mute="yes" video_preview_image="" border_size="" border_color="" border_style="solid" margin_top="" margin_bottom="" padding_top="" padding_right="" padding_bottom="" padding_left=""][fusion_builder_row][fusion_builder_column type="2_5″ layout="2_5″ spacing="" center_content="no" link="" target="_self" min_height="" hide_on_mobile="small-visibility,medium-visibility,large-visibility" class="" id="" background_color="" background_image="" background_position="left top" background_repeat="no-repeat" hover_type="none" border_size="0″ border_color="" border_style="solid" border_position="all" padding_top="" padding_right="" padding_bottom="" padding_left="" dimension_margin="" animation_type="" animation_direction="left" animation_speed="0.3″ animation_offset="" last="no"][fusion_imageframe image_id="19849″ style_type="none" stylecolor="" hover_type="none" bordersize="" bordercolor="" borderradius="" align="none" lightbox="no" gallery_id="" lightbox_image="" alt="" link="" linktarget="_self" hide_on_mobile="small-visibility,medium-visibility,large-visibility" class="" id="" animation_type="" animation_direction="left" animation_speed="0.3″ animation_offset=""]https://accordionheaven.com/wp-content/uploads/2018/04/Rod-Cerar-1.jpg[/fusion_imageframe][fusion_text]
Rod Cerar
Accordionist
1947 –
Apple Valley, MN
[/fusion_text][fusion_text]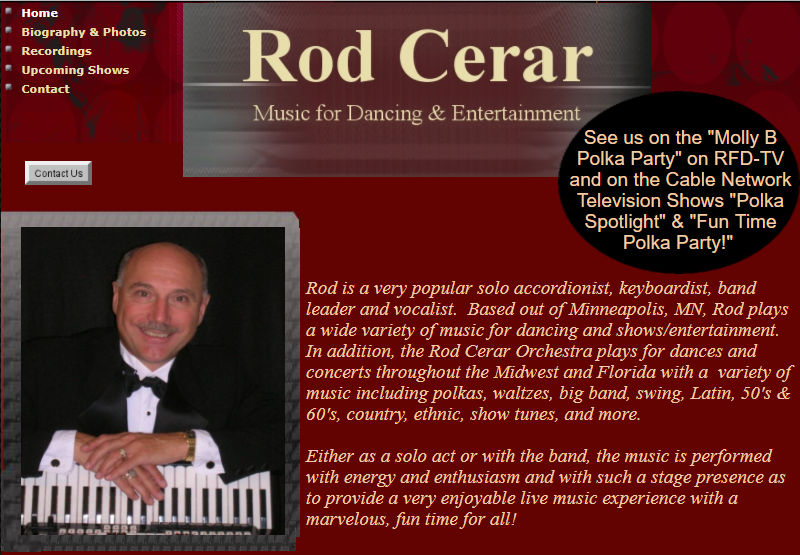 [/fusion_text][fusion_separator style_type="default" hide_on_mobile="small-visibility,medium-visibility,large-visibility" class="" id="" sep_color="" top_margin="" bottom_margin="" border_size="" icon="" icon_circle="" icon_circle_color="" width="" alignment="center" /][fusion_separator style_type="default" hide_on_mobile="small-visibility,medium-visibility,large-visibility" class="" id="" sep_color="" top_margin="" bottom_margin="" border_size="" icon="" icon_circle="" icon_circle_color="" width="" alignment="center" /][fusion_separator style_type="default" hide_on_mobile="small-visibility,medium-visibility,large-visibility" class="" id="" sep_color="" top_margin="" bottom_margin="" border_size="" icon="" icon_circle="" icon_circle_color="" width="" alignment="center" /][fusion_content_boxes layout="icon-with-title" columns="1″ title_size="" title_color="" body_color="" backgroundcolor="" icon="" iconflip="" iconrotate="" iconspin="no" iconcolor="" icon_circle="" icon_circle_radius="" circlecolor="" circlebordersize="" circlebordercolor="" outercirclebordersize="" outercirclebordercolor="" icon_size="" icon_hover_type="" hover_accent_color="" image="" image_width="" image_height="" link_type="" link_area="" link_target="" icon_align="left" animation_type="" animation_delay="" animation_offset="" animation_direction="left" animation_speed="0.3″ margin_top="" margin_bottom="" hide_on_mobile="small-visibility,medium-visibility,large-visibility" class="" id=""][fusion_content_box title="" backgroundcolor="" icon="" iconflip="" iconrotate="" iconspin="no" iconcolor="" circlecolor="" circlebordersize="" circlebordercolor="" outercirclebordersize="" outercirclebordercolor="" image="" image_width="35″ image_height="35″ link="" linktext="Read More" link_target="" animation_type="" animation_direction="left" animation_speed="0.3″ animation_offset=""]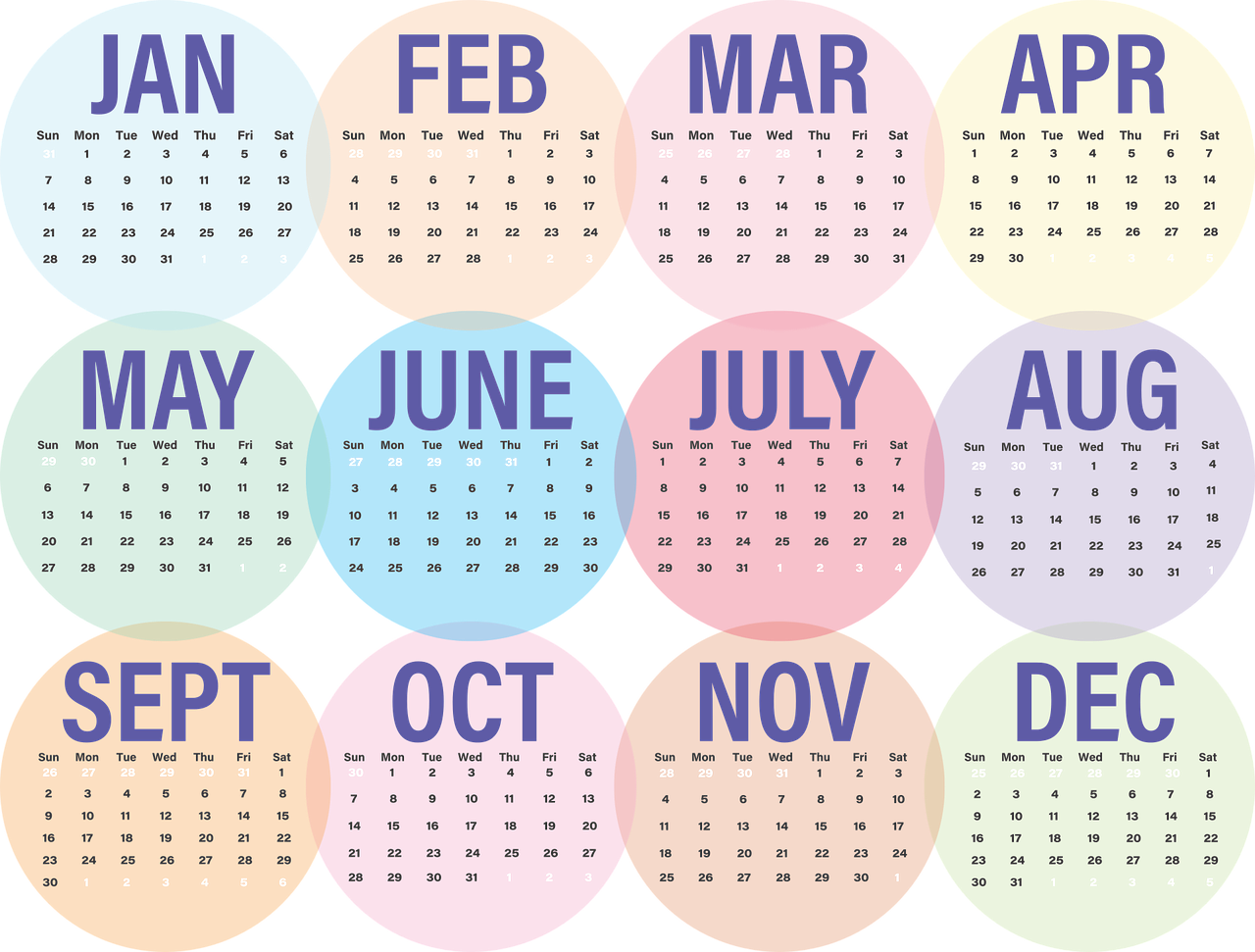 [/fusion_content_box][/fusion_content_boxes][fusion_separator style_type="default" hide_on_mobile="small-visibility,medium-visibility,large-visibility" class="" id="" sep_color="" top_margin="" bottom_margin="" border_size="" icon="" icon_circle="" icon_circle_color="" width="" alignment="center" /][/fusion_builder_column][fusion_builder_column type="3_5″ layout="3_5″ spacing="" center_content="no" link="" target="_self" min_height="" hide_on_mobile="small-visibility,medium-visibility,large-visibility" class="" id="" background_color="" background_image="" background_position="left top" background_repeat="no-repeat" hover_type="none" border_size="0″ border_color="" border_style="solid" border_position="all" padding_top="" padding_right="" padding_bottom="" padding_left="" dimension_margin="" animation_type="" animation_direction="left" animation_speed="0.3″ animation_offset="" last="no"][fusion_text]
Rod Cerar has been playing music throughout the US and Canada for over 58 years.    He's been nominated three times for the Minnesota Ballroom Operators Association "Band of the Year" and has won national awards from the Entertainment Operators of America five times.  The band was also the winners of the 2015 "Best of St. Paul" award for Orchestras and Bands.  Rod has performed with Frank Yankovic, Myron Floren and many others.  In addition, he has entertained John Kennedy, Hubert Humphrey, Al Gore, and Ronald Reagan.  Rod currently stars on the national TV show "The Mollie B Polka Party" broadcast on RFD-TV, on the nationally broadcast PBS TV show "Polka Spotlight," and on PBS TV show "Funtime Polka."
Rod provides music for entertainment as well as playing for dances with polkas, waltzes, big band, swing, foxtrots, 50's & 60's, country, bluegrass, show, and Latin sounds. Rod started playing professionally and teaching music at age 13 and has made numerous radio and television appearances.  Rod performs at many ballrooms and clubs in the upper Midwest, Canada, and Florida as well as playing for private dances, corporate events, county fairs, festivals, the University of Minnesota, the MN State Fair, etc.  In addition, he plays for many variety shows, concerts, and Polka Masses.
Rod has recorded 14 CDs, 22 DVD's as well as recordings for many corporate and studio music advertising campaigns and public television shows.
Rod's musical versatility is incredible – a sure crowd pleaser with music for everyone!
[/fusion_text][fusion_separator style_type="default" hide_on_mobile="small-visibility,medium-visibility,large-visibility" class="" id="" sep_color="" top_margin="" bottom_margin="" border_size="" icon="" icon_circle="" icon_circle_color="" width="" alignment="center" /][fusion_content_boxes layout="icon-with-title" columns="2″ title_size="" title_color="" body_color="" backgroundcolor="" icon="" iconflip="" iconrotate="" iconspin="no" iconcolor="" icon_circle="" icon_circle_radius="" circlecolor="" circlebordersize="" circlebordercolor="" outercirclebordersize="" outercirclebordercolor="" icon_size="" icon_hover_type="" hover_accent_color="" image="" image_width="" image_height="" link_type="" link_area="" link_target="" icon_align="left" animation_type="" animation_delay="" animation_offset="" animation_direction="left" animation_speed="0.3″ margin_top="" margin_bottom="" hide_on_mobile="small-visibility,medium-visibility,large-visibility" class="" id=""][fusion_content_box title="" backgroundcolor="" icon="" iconflip="" iconrotate="" iconspin="no" iconcolor="" circlecolor="" circlebordersize="" circlebordercolor="" outercirclebordersize="" outercirclebordercolor="" image="" image_width="35″ image_height="35″ link="" linktext="Read More" link_target="" animation_type="" animation_direction="left" animation_speed="0.3″ animation_offset=""]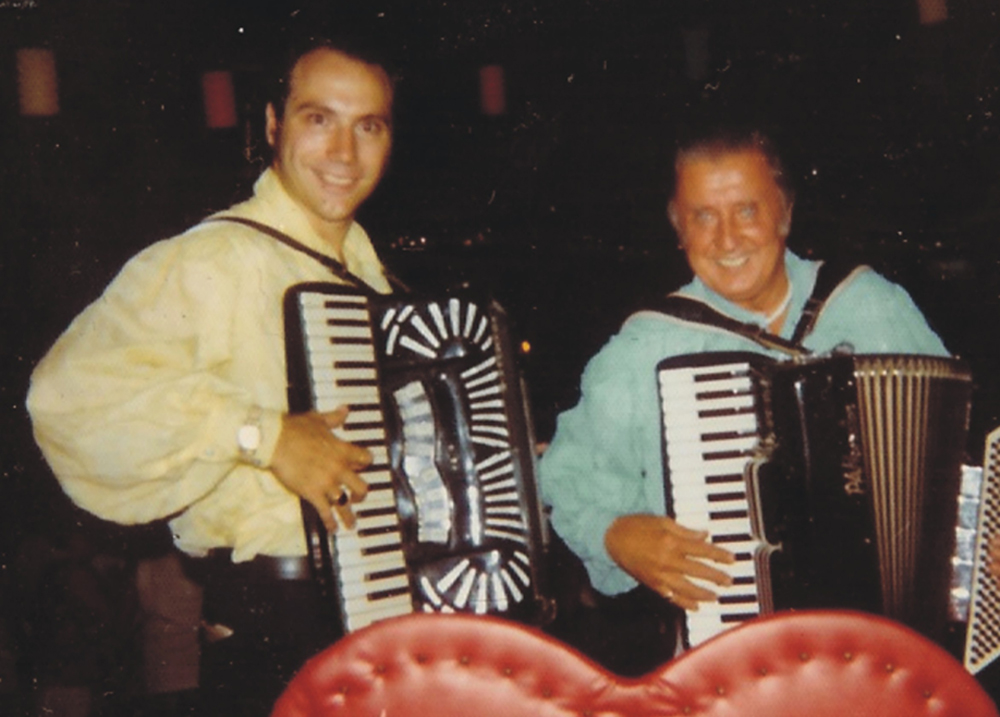 [/fusion_content_box][fusion_content_box title="" backgroundcolor="" icon="" iconflip="" iconrotate="" iconspin="" iconcolor="" circlecolor="" circlebordersize="" circlebordercolor="" outercirclebordersize="" outercirclebordercolor="" image="" image_width="" image_height="" link="" linktext="" link_target="" animation_type="" animation_direction="left" animation_speed="0.3″ animation_offset=""]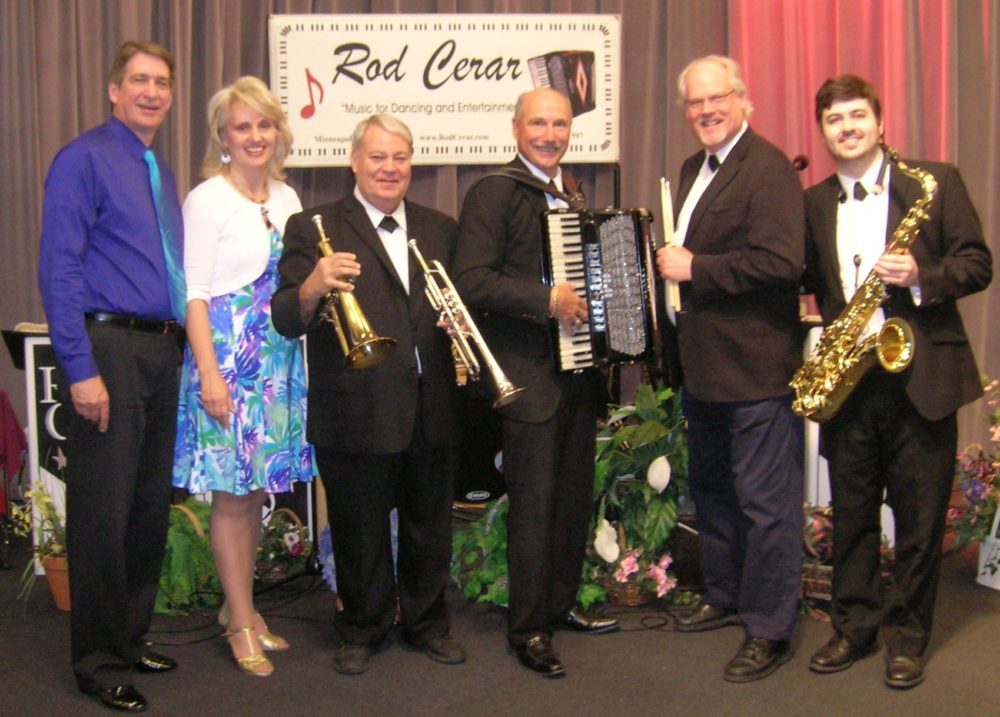 [/fusion_content_box][/fusion_content_boxes][fusion_content_boxes layout="icon-with-title" columns="2″ title_size="" title_color="" body_color="" backgroundcolor="" icon="" iconflip="" iconrotate="" iconspin="no" iconcolor="" icon_circle="" icon_circle_radius="" circlecolor="" circlebordersize="" circlebordercolor="" outercirclebordersize="" outercirclebordercolor="" icon_size="" icon_hover_type="" hover_accent_color="" image="" image_width="" image_height="" link_type="" link_area="" link_target="" icon_align="left" animation_type="" animation_delay="" animation_offset="" animation_direction="left" animation_speed="0.3″ margin_top="" margin_bottom="" hide_on_mobile="small-visibility,medium-visibility,large-visibility" class="" id=""][fusion_content_box title="" backgroundcolor="" icon="" iconflip="" iconrotate="" iconspin="no" iconcolor="" circlecolor="" circlebordersize="" circlebordercolor="" outercirclebordersize="" outercirclebordercolor="" image="" image_width="35″ image_height="35″ link="" linktext="Read More" link_target="" animation_type="" animation_direction="left" animation_speed="0.3″ animation_offset=""]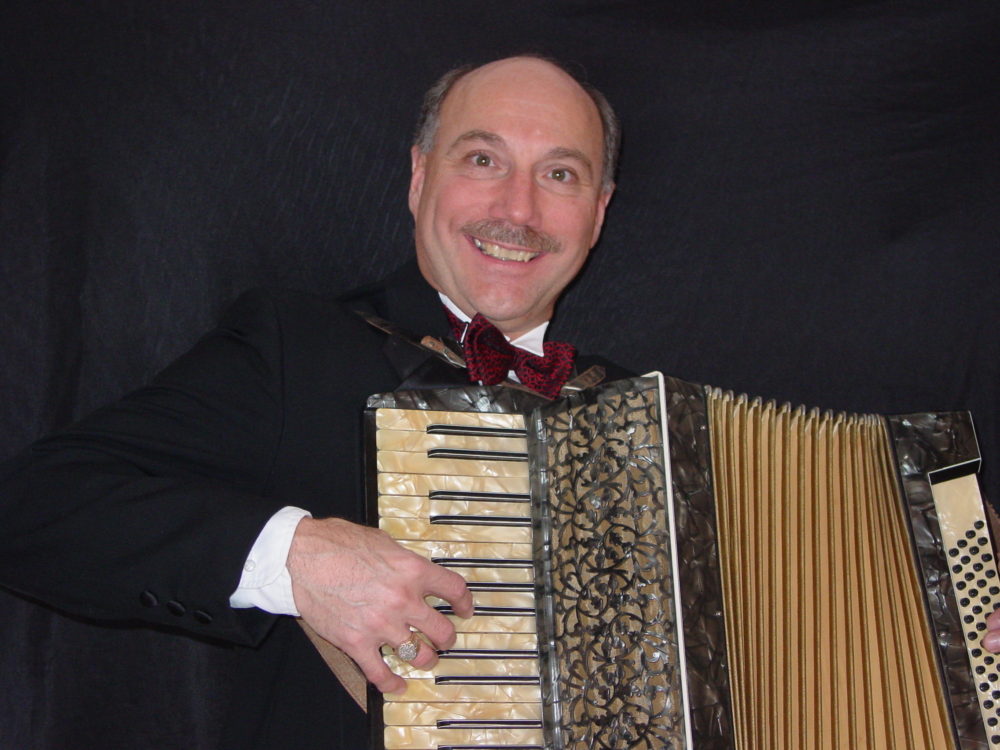 [/fusion_content_box][fusion_content_box title="" backgroundcolor="" icon="" iconflip="" iconrotate="" iconspin="" iconcolor="" circlecolor="" circlebordersize="" circlebordercolor="" outercirclebordersize="" outercirclebordercolor="" image="" image_width="" image_height="" link="" linktext="" link_target="" animation_type="" animation_direction="left" animation_speed="0.3″ animation_offset=""]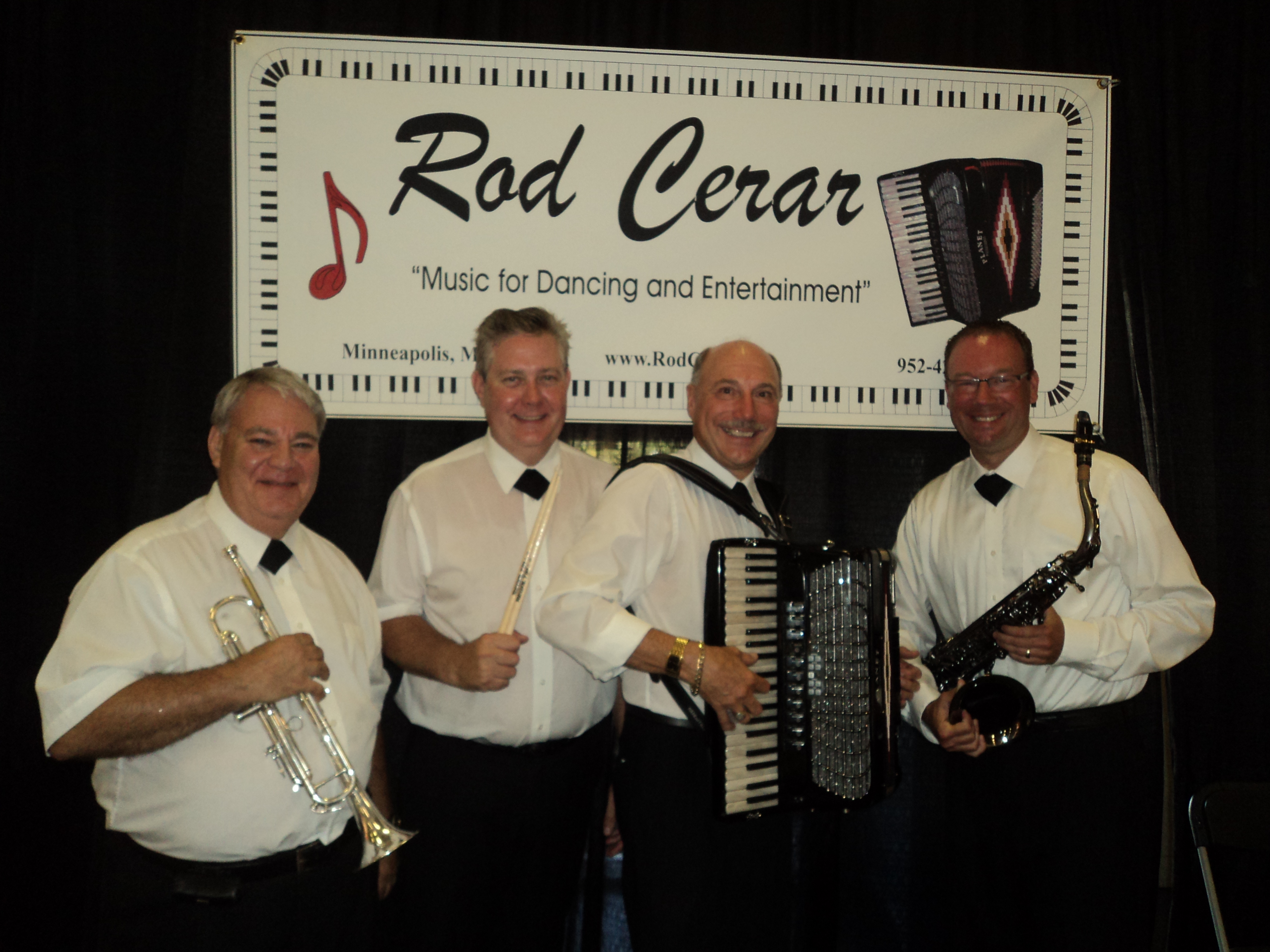 [/fusion_content_box][/fusion_content_boxes][fusion_content_boxes layout="icon-with-title" columns="2″ title_size="" title_color="" body_color="" backgroundcolor="" icon="" iconflip="" iconrotate="" iconspin="no" iconcolor="" icon_circle="" icon_circle_radius="" circlecolor="" circlebordersize="" circlebordercolor="" outercirclebordersize="" outercirclebordercolor="" icon_size="" icon_hover_type="" hover_accent_color="" image="" image_width="" image_height="" link_type="" link_area="" link_target="" icon_align="left" animation_type="" animation_delay="" animation_offset="" animation_direction="left" animation_speed="0.3″ margin_top="" margin_bottom="" hide_on_mobile="small-visibility,medium-visibility,large-visibility" class="" id=""][fusion_content_box title="" backgroundcolor="" icon="" iconflip="" iconrotate="" iconspin="no" iconcolor="" circlecolor="" circlebordersize="" circlebordercolor="" outercirclebordersize="" outercirclebordercolor="" image="" image_width="35″ image_height="35″ link="" linktext="Read More" link_target="" animation_type="" animation_direction="left" animation_speed="0.3″ animation_offset=""]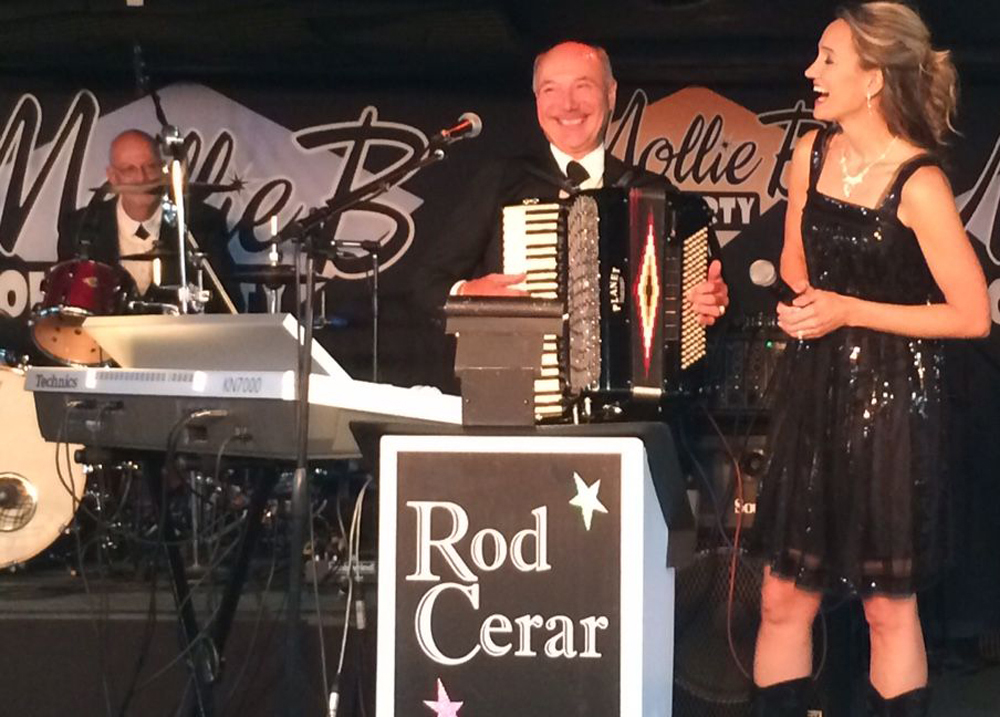 [/fusion_content_box][fusion_content_box title="" backgroundcolor="" icon="" iconflip="" iconrotate="" iconspin="" iconcolor="" circlecolor="" circlebordersize="" circlebordercolor="" outercirclebordersize="" outercirclebordercolor="" image="" image_width="" image_height="" link="" linktext="" link_target="" animation_type="" animation_direction="left" animation_speed="0.3″ animation_offset=""]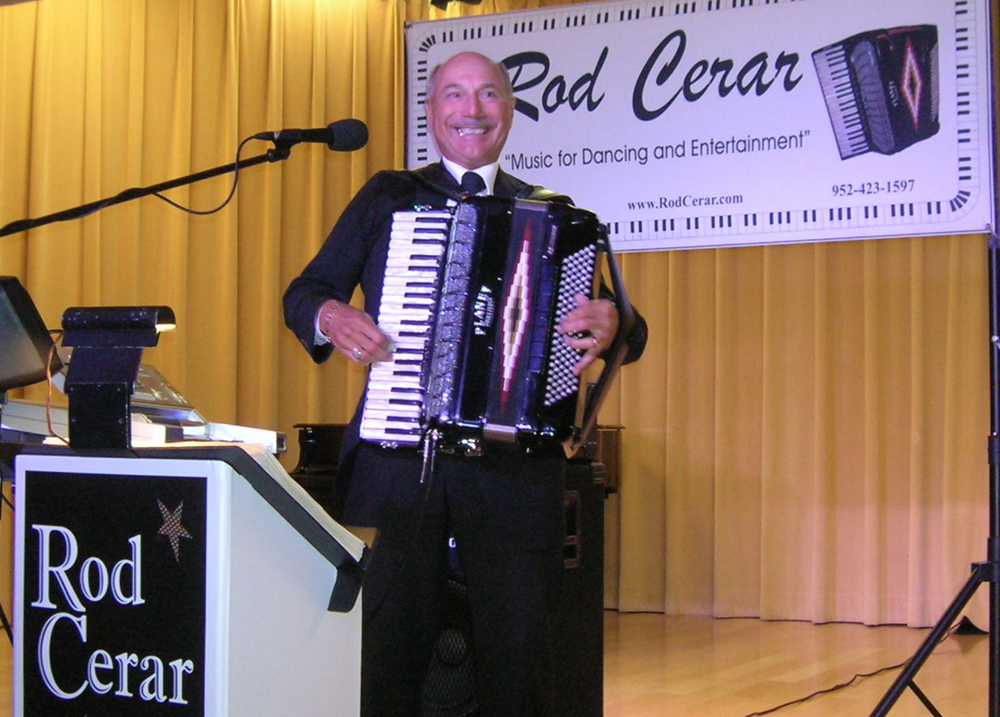 [/fusion_content_box][/fusion_content_boxes][/fusion_builder_column][fusion_builder_column type="1_4″ layout="1_4″ spacing="" center_content="no" link="" target="_self" min_height="" hide_on_mobile="small-visibility,medium-visibility,large-visibility" class="" id="" background_color="" background_image="" background_position="left top" background_repeat="no-repeat" hover_type="none" border_size="0″ border_color="" border_style="solid" border_position="all" padding_top="" padding_right="" padding_bottom="" padding_left="" dimension_margin="" animation_type="" animation_direction="left" animation_speed="0.3″ animation_offset="" last="no"][fusion_youtube id="https://www.youtube.com/watch?v=o73tKvJ6-LY&t=5s" alignment="" width="" height="" autoplay="false" api_params="" hide_on_mobile="small-visibility,medium-visibility,large-visibility" class="" /][fusion_separator style_type="default" hide_on_mobile="small-visibility,medium-visibility,large-visibility" class="" id="" sep_color="" top_margin="" bottom_margin="" border_size="3″ icon="" icon_circle="" icon_circle_color="" width="" alignment="center" /][fusion_separator style_type="default" hide_on_mobile="small-visibility,medium-visibility,large-visibility" class="" id="" sep_color="" top_margin="" bottom_margin="" border_size="3″ icon="" icon_circle="" icon_circle_color="" width="" alignment="center" /][fusion_separator style_type="default" hide_on_mobile="small-visibility,medium-visibility,large-visibility" class="" id="" sep_color="" top_margin="" bottom_margin="" border_size="3″ icon="" icon_circle="" icon_circle_color="" width="" alignment="center" /][fusion_separator style_type="default" hide_on_mobile="small-visibility,medium-visibility,large-visibility" class="" id="" sep_color="" top_margin="" bottom_margin="" border_size="3″ icon="" icon_circle="" icon_circle_color="" width="" alignment="center" /][fusion_separator style_type="default" hide_on_mobile="small-visibility,medium-visibility,large-visibility" class="" id="" sep_color="" top_margin="" bottom_margin="" border_size="3″ icon="" icon_circle="" icon_circle_color="" width="" alignment="center" /][fusion_separator style_type="default" hide_on_mobile="small-visibility,medium-visibility,large-visibility" class="" id="" sep_color="" top_margin="" bottom_margin="" border_size="3″ icon="" icon_circle="" icon_circle_color="" width="" alignment="center" /][fusion_separator style_type="default" hide_on_mobile="small-visibility,medium-visibility,large-visibility" class="" id="" sep_color="" top_margin="" bottom_margin="" border_size="3″ icon="" icon_circle="" icon_circle_color="" width="" alignment="center" /][fusion_separator style_type="default" hide_on_mobile="small-visibility,medium-visibility,large-visibility" class="" id="" sep_color="" top_margin="" bottom_margin="" border_size="3″ icon="" icon_circle="" icon_circle_color="" width="" alignment="center" /][fusion_youtube id="https://www.youtube.com/watch?v=Bfi-j4xzXx0&t=5s" alignment="" width="" height="" autoplay="false" api_params="" hide_on_mobile="small-visibility,medium-visibility,large-visibility" class="" /][/fusion_builder_column][fusion_builder_column type="1_4″ layout="1_4″ spacing="" center_content="no" link="" target="_self" min_height="" hide_on_mobile="small-visibility,medium-visibility,large-visibility" class="" id="" background_color="" background_image="" background_position="left top" background_repeat="no-repeat" hover_type="none" border_size="0″ border_color="" border_style="solid" border_position="all" padding_top="" padding_right="" padding_bottom="" padding_left="" dimension_margin="" animation_type="" animation_direction="left" animation_speed="0.3″ animation_offset="" last="no"][fusion_youtube id="https://www.youtube.com/watch?v=Rlr3galdUkg&t=1s" alignment="" width="" height="" autoplay="false" api_params="" hide_on_mobile="small-visibility,medium-visibility,large-visibility" class="" /][fusion_separator style_type="default" hide_on_mobile="small-visibility,medium-visibility,large-visibility" class="" id="" sep_color="" top_margin="" bottom_margin="" border_size="" icon="" icon_circle="" icon_circle_color="" width="" alignment="center" /][fusion_separator style_type="default" hide_on_mobile="small-visibility,medium-visibility,large-visibility" class="" id="" sep_color="" top_margin="" bottom_margin="" border_size="" icon="" icon_circle="" icon_circle_color="" width="" alignment="center" /][fusion_separator style_type="default" hide_on_mobile="small-visibility,medium-visibility,large-visibility" class="" id="" sep_color="" top_margin="" bottom_margin="" border_size="" icon="" icon_circle="" icon_circle_color="" width="" alignment="center" /][fusion_separator style_type="default" hide_on_mobile="small-visibility,medium-visibility,large-visibility" class="" id="" sep_color="" top_margin="" bottom_margin="" border_size="" icon="" icon_circle="" icon_circle_color="" width="" alignment="center" /][fusion_separator style_type="default" hide_on_mobile="small-visibility,medium-visibility,large-visibility" class="" id="" sep_color="" top_margin="" bottom_margin="" border_size="" icon="" icon_circle="" icon_circle_color="" width="" alignment="center" /][fusion_separator style_type="default" hide_on_mobile="small-visibility,medium-visibility,large-visibility" class="" id="" sep_color="" top_margin="" bottom_margin="" border_size="" icon="" icon_circle="" icon_circle_color="" width="" alignment="center" /][fusion_separator style_type="default" hide_on_mobile="small-visibility,medium-visibility,large-visibility" class="" id="" sep_color="" top_margin="" bottom_margin="" border_size="" icon="" icon_circle="" icon_circle_color="" width="" alignment="center" /][fusion_separator style_type="default" hide_on_mobile="small-visibility,medium-visibility,large-visibility" class="" id="" sep_color="" top_margin="" bottom_margin="" border_size="" icon="" icon_circle="" icon_circle_color="" width="" alignment="center" /][fusion_youtube id="https://www.youtube.com/watch?v=0V-bejkm9LY" alignment="" width="" height="" autoplay="false" api_params="" hide_on_mobile="small-visibility,medium-visibility,large-visibility" class="" /][/fusion_builder_column][fusion_builder_column type="1_4″ layout="1_4″ spacing="" center_content="no" link="" target="_self" min_height="" hide_on_mobile="small-visibility,medium-visibility,large-visibility" class="" id="" background_color="" background_image="" background_position="left top" background_repeat="no-repeat" hover_type="none" border_size="0″ border_color="" border_style="solid" border_position="all" padding_top="" padding_right="" padding_bottom="" padding_left="" dimension_margin="" animation_type="" animation_direction="left" animation_speed="0.3″ animation_offset="" last="no"][fusion_youtube id="https://www.youtube.com/watch?v=0AioFEX1r50&t=22s" alignment="" width="" height="" autoplay="false" api_params="" hide_on_mobile="small-visibility,medium-visibility,large-visibility" class="" /][fusion_separator style_type="default" hide_on_mobile="small-visibility,medium-visibility,large-visibility" class="" id="" sep_color="" top_margin="" bottom_margin="" border_size="" icon="" icon_circle="" icon_circle_color="" width="" alignment="center" /][fusion_separator style_type="default" hide_on_mobile="small-visibility,medium-visibility,large-visibility" class="" id="" sep_color="" top_margin="" bottom_margin="" border_size="" icon="" icon_circle="" icon_circle_color="" width="" alignment="center" /][fusion_separator style_type="default" hide_on_mobile="small-visibility,medium-visibility,large-visibility" class="" id="" sep_color="" top_margin="" bottom_margin="" border_size="" icon="" icon_circle="" icon_circle_color="" width="" alignment="center" /][fusion_separator style_type="default" hide_on_mobile="small-visibility,medium-visibility,large-visibility" class="" id="" sep_color="" top_margin="" bottom_margin="" border_size="" icon="" icon_circle="" icon_circle_color="" width="" alignment="center" /][fusion_separator style_type="default" hide_on_mobile="small-visibility,medium-visibility,large-visibility" class="" id="" sep_color="" top_margin="" bottom_margin="" border_size="" icon="" icon_circle="" icon_circle_color="" width="" alignment="center" /][fusion_separator style_type="default" hide_on_mobile="small-visibility,medium-visibility,large-visibility" class="" id="" sep_color="" top_margin="" bottom_margin="" border_size="" icon="" icon_circle="" icon_circle_color="" width="" alignment="center" /][/fusion_builder_column][fusion_builder_column type="1_4″ layout="1_4″ spacing="" center_content="no" link="" target="_self" min_height="" hide_on_mobile="small-visibility,medium-visibility,large-visibility" class="" id="" background_color="" background_image="" background_position="left top" background_repeat="no-repeat" hover_type="none" border_size="0″ border_color="" border_style="solid" border_position="all" padding_top="" padding_right="" padding_bottom="" padding_left="" dimension_margin="" animation_type="" animation_direction="left" animation_speed="0.3″ animation_offset="" last="no"][fusion_youtube id="https://www.youtube.com/watch?v=oEVDhbTorG0″ alignment="" width="" height="" autoplay="false" api_params="" hide_on_mobile="small-visibility,medium-visibility,large-visibility" class="" /][fusion_separator style_type="default" hide_on_mobile="small-visibility,medium-visibility,large-visibility" class="" id="" sep_color="" top_margin="" bottom_margin="" border_size="" icon="" icon_circle="" icon_circle_color="" width="" alignment="center" /][fusion_separator style_type="default" hide_on_mobile="small-visibility,medium-visibility,large-visibility" class="" id="" sep_color="" top_margin="" bottom_margin="" border_size="" icon="" icon_circle="" icon_circle_color="" width="" alignment="center" /][fusion_separator style_type="default" hide_on_mobile="small-visibility,medium-visibility,large-visibility" class="" id="" sep_color="" top_margin="" bottom_margin="" border_size="" icon="" icon_circle="" icon_circle_color="" width="" alignment="center" /][fusion_separator style_type="default" hide_on_mobile="small-visibility,medium-visibility,large-visibility" class="" id="" sep_color="" top_margin="" bottom_margin="" border_size="" icon="" icon_circle="" icon_circle_color="" width="" alignment="center" /][fusion_separator style_type="default" hide_on_mobile="small-visibility,medium-visibility,large-visibility" class="" id="" sep_color="" top_margin="" bottom_margin="" border_size="" icon="" icon_circle="" icon_circle_color="" width="" alignment="center" /][fusion_separator style_type="default" hide_on_mobile="small-visibility,medium-visibility,large-visibility" class="" id="" sep_color="" top_margin="" bottom_margin="" border_size="" icon="" icon_circle="" icon_circle_color="" width="" alignment="center" /][/fusion_builder_column][/fusion_builder_row][/fusion_builder_container]