[fusion_builder_container hundred_percent="no" hundred_percent_height="no" hundred_percent_height_scroll="no" hundred_percent_height_center_content="yes" equal_height_columns="no" menu_anchor="" hide_on_mobile="small-visibility,medium-visibility,large-visibility" class="" id="" background_color="" background_image="" background_position="center center" background_repeat="no-repeat" fade="no" background_parallax="none" enable_mobile="no" parallax_speed="0.3″ video_mp4="" video_webm="" video_ogv="" video_url="" video_aspect_ratio="16:9″ video_loop="yes" video_mute="yes" video_preview_image="" border_size="" border_color="" border_style="solid" margin_top="" margin_bottom="" padding_top="" padding_right="" padding_bottom="" padding_left=""][fusion_builder_row][fusion_builder_column type="1_3″ layout="1_3″ spacing="" center_content="no" link="" target="_self" min_height="" hide_on_mobile="small-visibility,medium-visibility,large-visibility" class="" id="" background_color="" background_image="" background_position="left top" background_repeat="no-repeat" hover_type="none" border_size="0″ border_color="" border_style="solid" border_position="all" padding_top="" padding_right="" padding_bottom="" padding_left="" dimension_margin="" animation_type="" animation_direction="left" animation_speed="0.3″ animation_offset="" last="no"][fusion_imageframe image_id="19831″ style_type="none" stylecolor="" hover_type="none" bordersize="" bordercolor="" borderradius="" align="none" lightbox="no" gallery_id="" lightbox_image="" alt="" link="" linktarget="_self" hide_on_mobile="small-visibility,medium-visibility,large-visibility" class="" id="" animation_type="" animation_direction="left" animation_speed="0.3″ animation_offset=""]https://accordionheaven.com/wp-content/uploads/2018/04/Ken-Bio_Example_MMC-1.jpg[/fusion_imageframe][fusion_text]
Pilot:  Example of page layout
Category Listings:
Professionals
Students
Hobbyists
Retirees (Professionals-past or present)
Bio:
• Word Document (Up to 500 words)
• Must be new and original content, no copyright infringement.
• Byline required and relationship to Accordionist
• USA Accordionists Only (for now)
Videos:  Youtube or Vimeo
• Up to 10-15 links depending on space
• In lieu of performance videos, consider a personal interview.
• We will post on our Youtube channel if you don't have one.
Pictures: High Resolution
• 10-12 pictures
• Individual or band.
• High-quality portrait of the accordionist.
Web Links:
Up to 7 web links
We reserve the right to edit, limit, or refuse submissions not consistent or appropriate to our mission.
[/fusion_text][/fusion_builder_column][fusion_builder_column type="2_3″ layout="2_3″ spacing="" center_content="no" link="" target="_self" min_height="" hide_on_mobile="small-visibility,medium-visibility,large-visibility" class="" id="" background_color="" background_image="" background_position="left top" background_repeat="no-repeat" hover_type="none" border_size="0″ border_color="" border_style="solid" border_position="all" padding_top="" padding_right="" padding_bottom="" padding_left="" dimension_margin="" animation_type="" animation_direction="left" animation_speed="0.3″ animation_offset="" last="no"][fusion_text]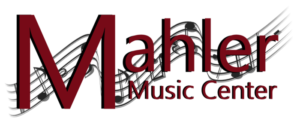 — presents —
The first and only Global Accordion Legacy Library
for
Instructors  I  Professionals  I  Students  I  Hobbyists  I  Retirees
[/fusion_text][fusion_text]
That's right, for the first time in the history of our accordion industry, memories of accordionists worldwide (starting with USA Accordionists) will be showcased all in one place…AccordionHeaven.com
[/fusion_text][fusion_text]
We're Building the Future of Accordion Icons.  Be Among The First 100 Accordionists.  Create Your Legacy Profile Before May 15, 2018!
Accordion enthusiasts around the world are waiting to discover and praise your talent. Write your bio, gather your images, copy your video and web links and submit to: [email protected].  Be among the first 100 USA profile accordionists to appear on our social media channels.
[/fusion_text][fusion_text]
Complimentary page to include a bio, lists of videos/web links, and commemorative pictures.
We'll provide the platform, you provide the content.  Now, you can leave a legacy for yourself or you cherished accordionists on our website — free of charge!  While we set up a hub on our website for managing all of our tributes, you could be gathering valuable data and digital content.  All we ask is that you keep your content in the spirit of the accordion and the accordionists.  Pictures must contain both.
Don't know how to write a bio?  No worries, here's a link with simple steps to help you get started:
https://www.wikihow.com/Write-a-Biography
No music videos of past musicians or present retirees?  Consider creating a video using Microsoft's video creator with pictures.  This app is free.  Personal interviews work too or just use your cell phone features.
https://www.microsoft.com/en-us/store/p/movie-creator-free-video-editor/9nblggh4wwjr
Personal interviews work too!
https://www.youtube.com/watch?v=TqKG8SnqTKs
What's even better than the Legacy Library of Accordionists?
As a courtesy to our contributors, we'll also showcase each individual legacy to our blog and social media channels.  This one-stop resource hub makes it easy and convenient for accordion enthusiasts around the world to enjoy all styles and cultures of music played on the accordion and gain global exposure.
For submissions or more information, please email:  [email protected]. 
Please include MMC Bio in the subject line.
No gimmicks, no obligation, no purchase necessary.  All contributions will be posted on a first-come-first-serve basis.  Pilot program criteria, layout, and content are subject to change.
[/fusion_text][/fusion_builder_column][/fusion_builder_row][/fusion_builder_container][fusion_builder_container hundred_percent="no" hundred_percent_height="no" hundred_percent_height_scroll="no" hundred_percent_height_center_content="yes" equal_height_columns="no" menu_anchor="" hide_on_mobile="small-visibility,medium-visibility,large-visibility" class="" id="" background_color="" background_image="" background_position="center center" background_repeat="no-repeat" fade="no" background_parallax="none" enable_mobile="no" parallax_speed="0.3″ video_mp4="" video_webm="" video_ogv="" video_url="" video_aspect_ratio="16:9″ video_loop="yes" video_mute="yes" video_preview_image="" border_size="" border_color="" border_style="solid" margin_top="" margin_bottom="" padding_top="" padding_right="" padding_bottom="" padding_left=""][fusion_builder_row][fusion_builder_column type="1_3″ layout="1_3″ spacing="" center_content="no" link="" target="_self" min_height="" hide_on_mobile="small-visibility,medium-visibility,large-visibility" class="" id="" background_color="" background_image="" background_position="left top" background_repeat="no-repeat" hover_type="none" border_size="0″ border_color="" border_style="solid" border_position="all" padding_top="" padding_right="" padding_bottom="" padding_left="" dimension_margin="" animation_type="" animation_direction="left" animation_speed="0.3″ animation_offset="" last="no"][fusion_text][/fusion_text][/fusion_builder_column][fusion_builder_column type="2_3″ layout="2_3″ spacing="" center_content="no" link="" target="_self" min_height="" hide_on_mobile="small-visibility,medium-visibility,large-visibility" class="" id="" background_color="" background_image="" background_position="left top" background_repeat="no-repeat" hover_type="none" border_size="0″ border_color="" border_style="solid" border_position="all" padding_top="" padding_right="" padding_bottom="" padding_left="" dimension_margin="" animation_type="" animation_direction="left" animation_speed="0.3″ animation_offset="" last="no"][/fusion_builder_column][/fusion_builder_row][/fusion_builder_container]