by Ben Bartenstein · ST. PAUL, Minn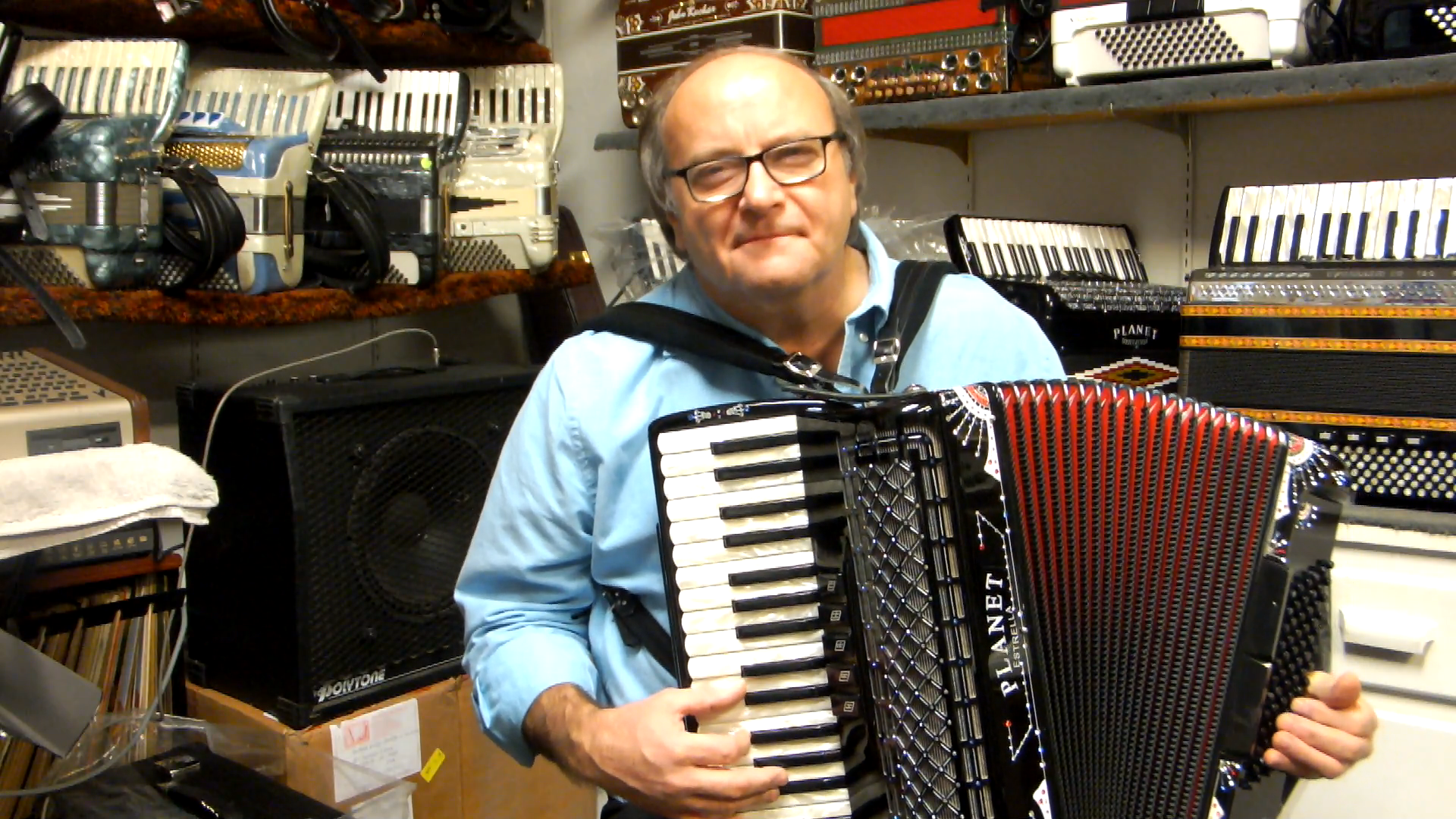 When Ken Mahler grew up in the 1960s, big band, jazz, and ragtime were giving way to a new age of American rock and roll with electric guitars, double basses and drums.
But Mahler, 59, found inspiration in a figure of his parent's generation: the television impresario and bandleader Lawrence Welk, who brought the accordion and "champagne music" into the national limelight.
Mahler took up accordion lessons in grade school, started several bands as a teen, and by his mid-20s opened Mahler Music Center, now celebrating its 32nd year in business. More than 100 squeezeboxes, which Mahler repairs and sells, are crammed into the small storefront on St. Paul's Randolph Avenue. It's a meeting place for local accordion buffs.
"We're our own little cult," said Mahler, who has performed in Mancini's House Band for 25 years and plays keyboard in the Goombas.
It's a cult that's adapted to the times.
In the 1980s, Mahler saw a growing number of customers pass through his store. Then the Internet boom hit and he grew his national and international presence on his website AccordionHeaven.com, which is one of the nation's top accordion dealers. (When I visited him, he had just shipped off three orders to Brazil.) Now, the instrument has experienced yet another resurgence in popularity, and more local youth are seeking instruction.
On Thursdays, Fridays, and Saturdays, Mahler's calendar is booked with lessons day and night. He says students come from preschools as well as senior living centers—some having inherited an accordion from a relative, others just curious to see what it's about. He particularly enjoys working with the newbies.
"If you start them young enough, 100 percent of the time they develop perfect pitch," he said. "It's such a gift to give a child."
Mahler takes particular pride in his self-designed line of Italian-manufactured Planet accordions. He developed it after several trips to Italy, where he met local dealers and found what he called "the best combination of parts." Materials from up to 15 companies work in tandem within one accordion, he said. When a new order of Planets arrives, they sell out fast.
But it hasn't always been so easy. Still considered a novelty instrument by many, the accordion has dipped and climbed in popularity throughout its existence.
Believed to have been invented in Russia or Germany, the instrument became a centerpiece of Viennese waltzes. It debuted to sour reviews in Britain but quickly grew in popularity nonetheless. Within two decades, the craze hit the States, particularly in areas heavily concentrated with German immigrants—like the Upper Midwest. At the instrument's peak in the 1930s and 1940s, you could hear accordions on the air of most radio stations, and on the stages of most local clubs.
"They used to say there's an accordion player on every block in America," Mahler said. "It was absorbed in the psyche back then."
What's kept the accordion around? Mahler credits electronics for "revolutionizing accordions," and said the instrument transcends cultural barriers.
"Jewish, Tex-Mex, German, Italian, French, Russian. It doesn't matter," Mahler said. "It's the feel and sound that I think makes it appealing. It's playing happy music."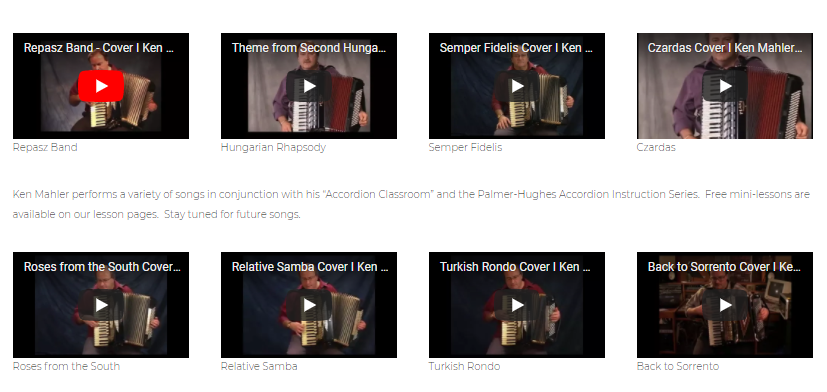 Ben Bartenstein is/was a student at Macalester College.